Right product for right applications
We know your dream home is not just a mere concrete structure. Hence, we not only provide quality products to builders, masons and contractors but also engage with them and educate them on right practices.

Housing

Apartments & Institutions

Public Infrastructure

Industries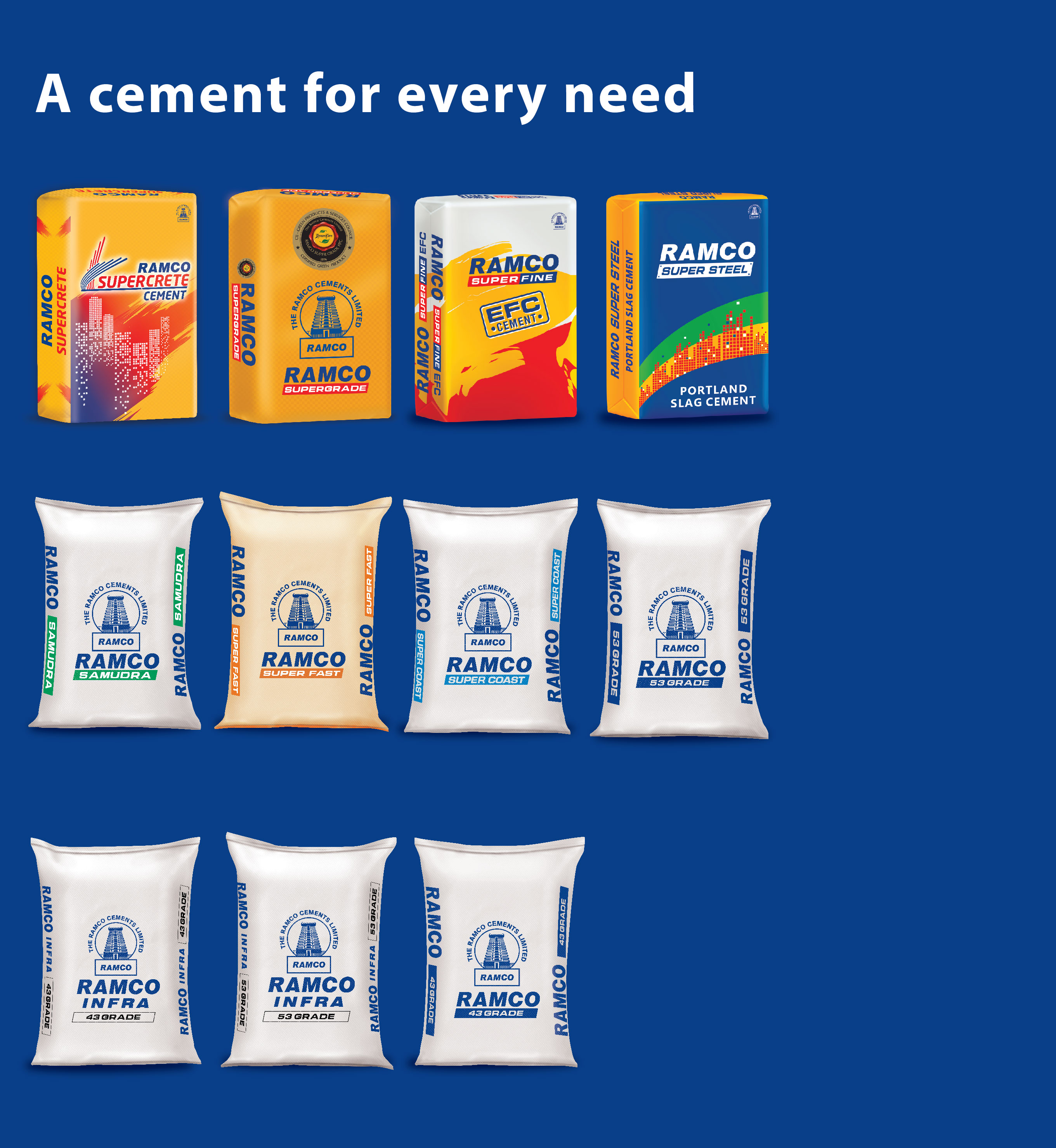 Cement
Dry Mortar
Ready-mix Concrete
The Ramco brand recall is synonymous with quality, and we strive to service our customers with durable and innovative cement products across Ordinary Portland Cements and Blended Cements.
Learn More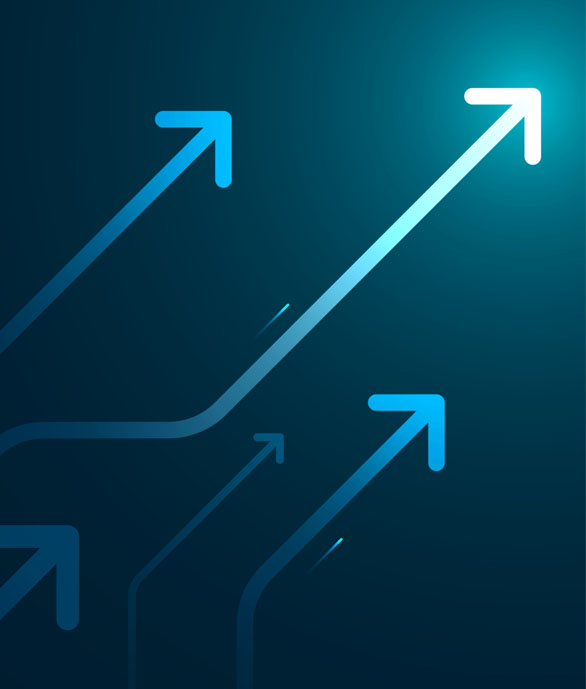 Delivering consistent value for stakeholders
In our pursuit of excellence, we create inclusive growth for all our stakeholders such as customers, service providers, investors, regulators, employees, channel and business partners and communities. Consistent value-creation for all our stakeholders also validates the strength of our business model.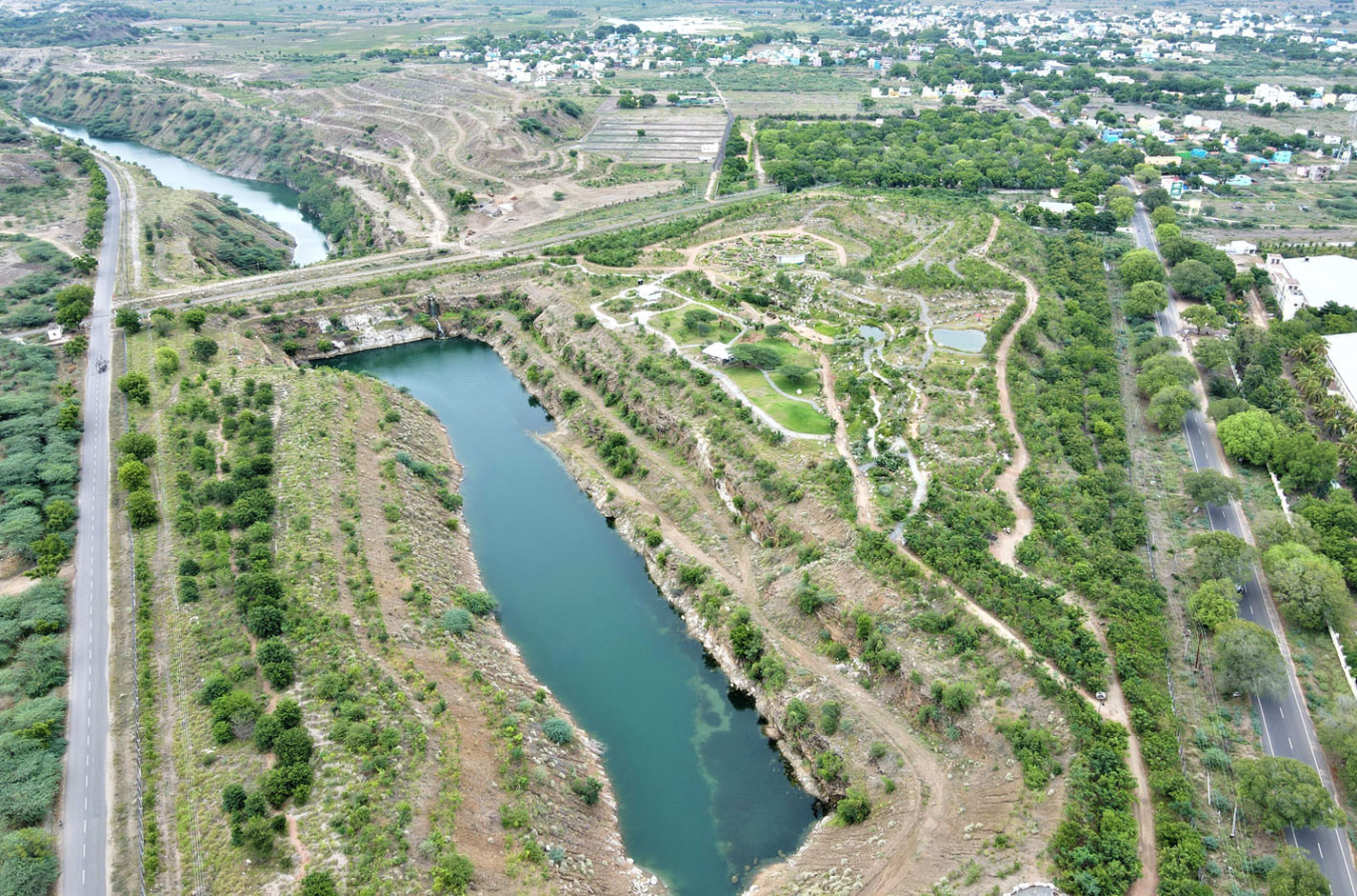 Committed to a better future
We are on a constant endeavour to emerge as a responsible corporate citizen who not only empower the communities but also the environment. Sustainability has been imbibed in our very core. With this philosophy we aim to meet the cement needs of the nation while being a responsible manufacturer.
Recognised for excellence
Our unwavering focus is on innovation, quality, product diversity and sustainability. In doing so, we have undertaken several measures over the years, which have been validated through various awards and accolades.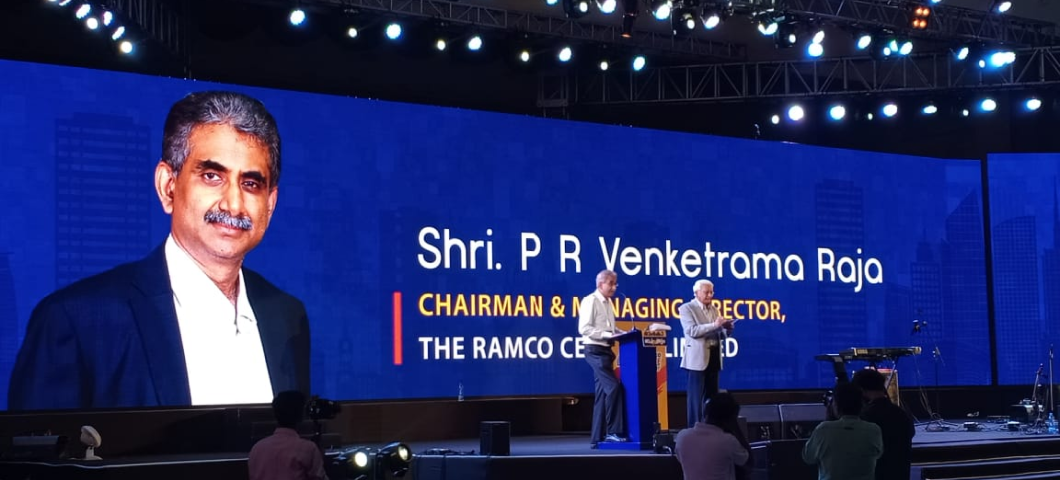 Ready to build your future?
We are here to help you, get in touch
For dealers:
044 - 28478666
Drop a mail:
customercare@ramcocements.co.in
Find a
dealer store
Get to know the dealers near you